Abu Dhabi City Tour Deals & Packages 2023
At Abu Dhabi City Tour, we are committed to providing you with a comprehensive and insightful experience that showcases the best of this cosmopolitan city. Our team of experienced guides is passionate about sharing their knowledge and love for Abu Dhabi, ensuring that every moment of your tour is filled with wonder and fascination.
Our Abu Dhabi City Tour packages are thoughtfully designed to cover the city's most iconic landmarks and attractions, allowing you to immerse yourself in the city's diverse and vibrant culture. Whether you are a first-time visitor or a long-time resident looking to rediscover Abu Dhabi's beauty, our tours cater to all interests and preferences.
As you embark on your Abu Dhabi City Tour, our knowledgeable guides will accompany you, providing fascinating insights into the city's history, traditions, and vision for the future. They will take you on a journey through time, from the early Bedouin settlements to the modern metropolis that Abu Dhabi is today.
Experience the grandeur of Abu Dhabi's modern architecture as you marvel at landmarks like the Sheikh Zayed Grand Mosque, a masterpiece of Islamic architecture and one of the world's largest mosques. Admire the intricate details, the pristine white marble, and the spiritual ambiance that envelops this iconic structure.
Discover the captivating beauty, rich heritage, and impressive architecture that make Abu Dhabi a unique and enchanting destination.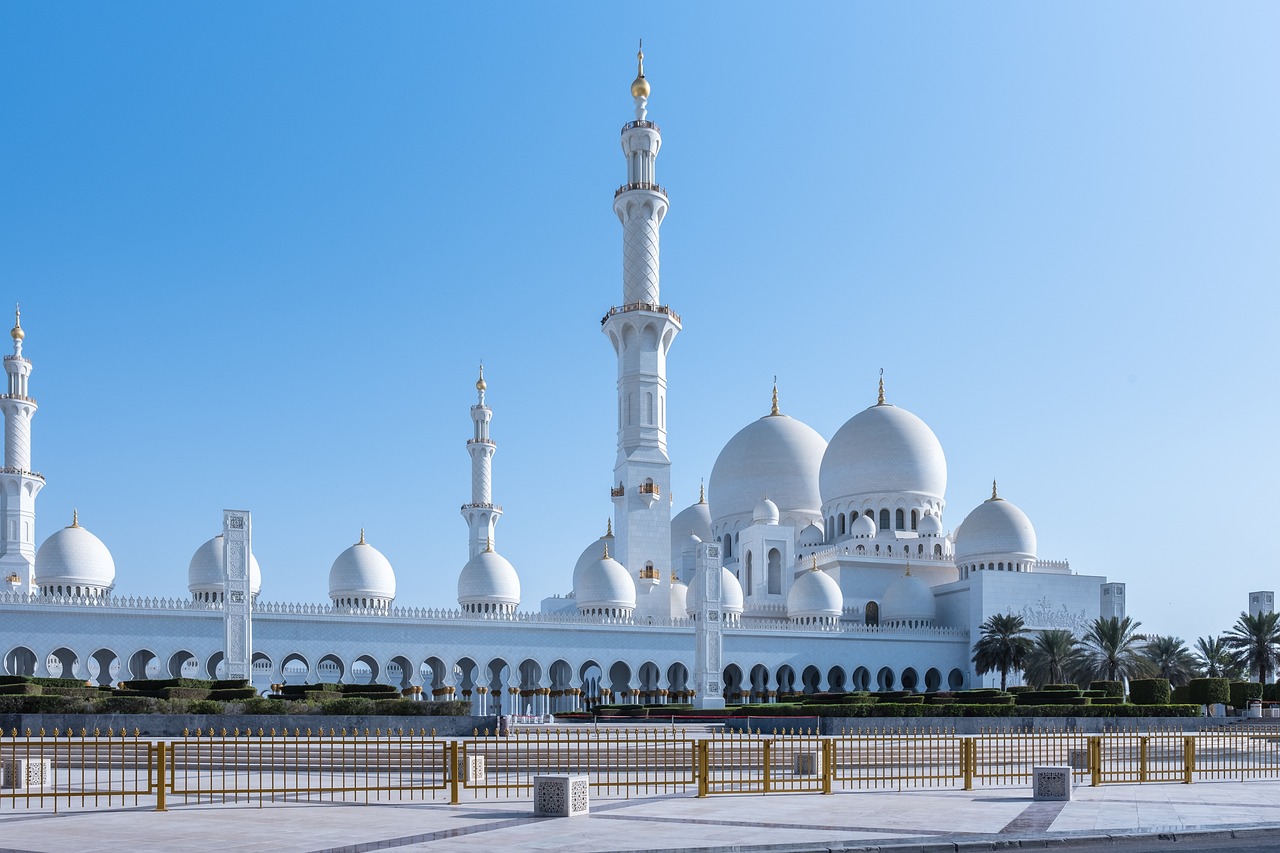 Abu Dhabi City Tour Includes
Free Pick-Up & Drop-Off Service By 4×4 Car From Door Step

Sheikh Zayed Grand Mosque Tourist Access

Sheikh Zayed Center Tourist Access

Abu Dhabi Heritage Village Tourist Access

Full access in Souks and Dates market
Abu Dhabi City Tour Schedule
Basic Package Pick-Up / Drop: 08:00 AM – 12:00 PM

Advance – At The Top Pick-Up / Drop: 08:00 AM* – 02:00 PM*

All Days Are Operational
No Shorts (Short Pants Covering Knees Are Allowed)

Sleeveless Shirts Not Allowed (Minimum T-Shirts)
So, let Abu Dhabi City Tour be your guide to the wonders of this remarkable city. Immerse yourself in the history, embrace the culture, and explore the diverse facets of Abu Dhabi. Book your tour today and let us create a remarkable journey that will leave you with memories to treasure for a lifetime.
Free Pick / Drop
Half Day City Tour 
All Day 8:30 – 20:30, Fridays 14:30 – 20:30
Free Pick / Drop
Access To Ferrari World (Entry)
Full Day City Tour